Wet Bench Maintenance Program
Wafer Process Systems Inc. provides a wet bench maintenance program. We are a leading supplier of wafer cassette holders to the semiconductor, MEMS, photonics, solar cell, RFID, disc drive and flat panel display manufacturing industries since 1983.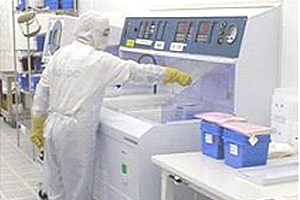 Wafer Process Systems, Inc. Overview
Wafer Process Systems, Inc. was established in 1983 by current CEO and President Douglas H. Caldwell out of necessity to satisfy the industry needs for in field service and wet process equipment support. The company originated mainly as a service and support organization for local Silicon Valley customers. As our customer's needs for equipment service, modifications driven by process changes and new equipment requirements increased  Wafer Process Systems, Inc. created a full time engineering team to support the manufacturing.
Wet Bench Maintenance Program, Field Service & Spare Parts
Having trouble contacting your original equipment supplier for service related issues?Are you experiencing any of the following equipment related issues?
Programming or software related issues.
Rebuilding your pneumatic pumps every month.
Equipment leaking.
Need periodic wet bench maintenance on your existing equipment.
If you answered yes to any of the above items, give WPS a call. Wafer Process Systems Inc. employs full time field service engineering personnel to assist in repairs and upgrades of your existing wet bench and wet process equipment including most of our competitors. Wafer Process Systems Inc. also stocks a complete inventory of spare parts including stand alone controllers and sensors which can be cross referenced to competitor's parts for second sourcing replacements. If the Original Equipment Manufacturer you have purchase your equipment from is now out of business, Wafer Process Systems Inc. can provide the complete support you need to keep your equipment safely functioning for years to come.
Our Location & Area Serviced
Wafer Process Systems Inc. is conveniently located off of Old Hillsdale Avenue near Capitol Expressway and Snell Avenue intersection. We are located 10 miles (17 minute drive) south of San Jose International Airport off of Freeway 87 and Capitol Expressway.